Do you believe email marketing is dead?
I do not believe that and certainly not any of those successful Internet marketers who have built multi-million dollar businesses around email marketing.
Email marketing is still as effective as ever and it is never threatened by the popularity of social media.
I am going to take deep dive into 20+ creative email list building strategies that you need for your business.
I have divided them into the sub-sections below;
Using Email
With New Content​​​​
Making Use Of Social Media

On Your Website

With a Partner

With Traditional Marketing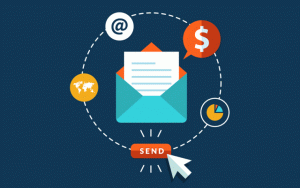 Using Email  
1. Develop remarkable email content
Your content needs to be outstanding if you want people to remain subscribed and forward your emails to their own network. If it's educating enough, they'll always look forward to your emails
2. Encourage subscribers to share as well as forward your emails.
Include social sharing buttons and also an "Email to a Friend" button in your marketing emails. That way, you'll gain access to their good friends, associates, and networks and also expand your contact list.
At the end of your e-mails, include a "Subscribe" CTA as a simple text-based link to ensure that the people getting the forwarded emails can conveniently opt-in, too.
3. Segment your e-mail lists by buyer persona
Use varying types of email subscriptions to send more targeted content to specific segments of your marketing personas.
Email recipients are more likely to click with e-mails that satisfy their specific interests, so if you develop multiple, targeted subscription types, you'll boost the chance that visitors will subscribe to one them.
4. Reinvigorate a stale email list with an opt-in campaign
Do you have an older list that you believe has mostly decayed? Develop an engaging opt-in message and send it to your old list encouraging contacts who desire to re-opt-in– promising to get rid of all contacts that do not respond.
Though it might appear counter-intuitive to remove people from your email lists in order to grow them, emailing only engaged contacts can enhance your deliverability as well as raise the odds of your email getting shared to those outside your current contacts database.
5. Add a link to your staff members' signatures
Hyperlinked e-mail signatures can lead individuals to a landing page where they can sign up in your subscriber list. And also, if you're currently in a natural email conversation with them, subscribing to more emails can be a natural next step.
With New Content: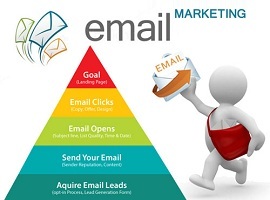 6. Develop a new lead-generation offer
Create a free e-book or whitepaper and host it on a landing page that asks visitors to give their email address in order to download it. This is called a "gated offer.
7. Develop 'Bonus' content
Not all gated content is worth it to a site visitor. In order to get their attention, you need to give them cost-free content first.
 Start with an article that provides beginner advice on a topic, after that offer "bonus" content with advanced tips that they can access by sending their e-mail address using a landing page.
Making Use Of Social Media:
8. Promote on the internet competition
Utilize your social media sites accounts to host a free giveaway in exchange for contact info. Motivate entrants to click through to your website and sign up using their email address.
9. Promote one of your lead-gen offers on Twitter
Create a Twitter campaign to promote an ebook or a free resource to your followers that requires an e-mail address to redeem.
10. Promote an offer through Facebook that requires an e-mail address
promote content on your Facebook Timeline that your followers can sign up to access. Be sure to add social sharing buttons to the landing pages and thank-you pages you send them to so you encourage your leads to share those offers with their own networks.
11. Add a call-to-action button to the top of your Facebook Business Page
The value in this list building strategy is in the destination: Link your Facebook page's CTA button to a landing page that requires an email address for access to a special resource.
12. Publish links to gated offers via social media
Utilize your Facebook Business page or LinkedIn page to upload links to the same gated offers you could also host on your blog posts.
You can likewise do this in all appropriate and relevant LinkedIn — just be mindful of the topic being discussed to ensure your offer is a welcome addition to the conversation.
13. Use Pinterest to promote gated visual content
Pinterest can play host to visual content that encourages visitors to subscribe to see more content.
For instance, Zerotozenith media is about to implement our plan of creating a Pinterest board where we will pin the well-designed covers of our marketing ebooks.
From this board, we will have the ability to generate new leads and grow our email list form this platform.
14. Include interaction features on your YouTube channel
Add hyperlinked "end cards" to your YouTube videos that encourage individuals to subscribe to your channel using their email address.
You can additionally include links to appropriate landing pages in your videos' text captions below your posted video.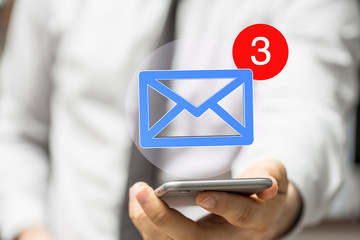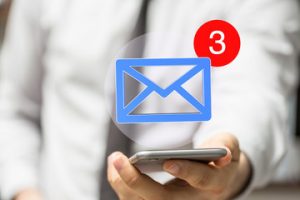 Email Icon
​
On Your Website:
15. Ask website visitors for feedback
People enjoy providing feedback on information that pertains to them. On certain pages of your site, include a form that asks visitors what questions they might have concerning your business.
You could also develop a live chat tool that invites questions and e-mail addresses from individuals who have stayed on your website for a certain amount of time.
16. Reduce the length of your lead-capturing forms
​It's appealing to collect as many details on a user as possible right away, yet adding way too many fields to your landing pages and lead-capturing forms can really scare users away.
Reduce the size of your forms to simply two to three fields– you can gather more details from them as soon as you begin a conversation.
​17. Link to offers across your website that capture email signups
​Don't make people dig around your website to stumble across subscription options. Keep your offers up front, and include calls-to-action on multiple web pages of your internet site.
Some vital places to consider include your internet site's homepage, your 'About Us' page, and also your 'Contact Us' page.
​18. Split test different campaign copy
​You could be doing all the right things to generate leads– landing pages, gated content, contests, and more.
The problem may be that the design or copy itself isn't driving the engagement you need. Split test (also called "A/B test") different aspects of your list-building campaigns with various versions of the same content.
This consists of the call-to-action text, the colour of the gated offer, the time of day you're posting to social networks, and also where on your website these signup forms are positioned.
Occasionally a small modification can drive hundreds much more conversions.
​19. Create a blog that readers can subscribe to
​If you do not already blog, you should! Article help you increase your ranking on search engines like Google, and allow you to collect b to log subscribers that you can then upgrade to more actionable email campaigns over time.
​20. Visitor blog site for other internet sites with a call-to-action
​There are lots of websites and authors available that can cater to your audience– and larger portions of it. Guest blogging for these websites helps you broaden your contact list to this audience.
When producing content as a guest blogger for one more website, include a call-to-action, and a link in your author byline, for readers to sign up to your website's blog or e-mail newsletter.
​21. Include customers testimonials on your website as well as on your landing pages
​Customers reviews are the "social proof" that encourages people to join in on something.
It's one thing for you to tell folks to sign up for a campaign, but it's an additional point for your happiest customers to say it too.
Publish your best reviews from social communities to your site. This adds genuine value to your landing pages when people are on the fence about submitting their contact info.
With a Partner
22. Run a promotion on a partner internet site or email newsletter
​Comparable to guest blogging, partner sites can allow you to target a new but proper target market with a campaign on your own website. Use this partner source to route visitors back to your website– where you're already gathering email addresses.
​23. Host a co-marketing offer with a partner
​Developing an ebook or webinar with a partner can split up the work of content creation and allow you to share the audience of a similar business. After you release your content, split the leads you create with your partner.
With Traditional Marketing
24. Gather e-mail addresses at an exhibition
​Offline occasions like exhibition are highly expected growth opportunities for experts in your sector. Demo your latest product at an appropriate conference and also collect signups in-person.
Once you're back at the office, import these signups into your contact database. Be sure to send these contacts a welcome e-mail that confirms their opt-in to your list.
​25. Host your own offline, in-person events
​Meetups, workshops, hackathons, educational panels, and even your very own conferences put you front and centre of a networking event, and those that attend are typically extra qualified to be contacted because they came to your event.
Take the opportunity to gather email addresses i exchange for the information and demos you provide at the event.
​26. Host an on the internet webinar
​Webinars are the perfect opportunity to talk about your industry as well as access the audience of thought leaders whom you might want to present with.
The best part? Webinars are normally registered for using email, making your listeners extra willing to be contacted afterward. Collect email addresses at registration.
27. Include QR codes to your display ads
​Integrate a QR code into your print marketing collateral that people can scan for additional information on the printed content.
Create the QR code such that it requires an e-mail address to access the additional content. (There are many free QR code makers online that make this process easy.).
28. Gather emails in your store
​If you have a brick-and-mortar outlet where you engage with clients face-to-face, develop an email campaign simply for those walk-ins.
Introduce a store membership they can sign up for by means of e-mail at the register. This is a clever method to keep in touch with repeat customers and also reward their commitment to your product.
These are all examples of things you can start doing today to boost your company' email database. Most of them are not complicated or hard to execute. The trick is to attack email list-building from as many angles as possible.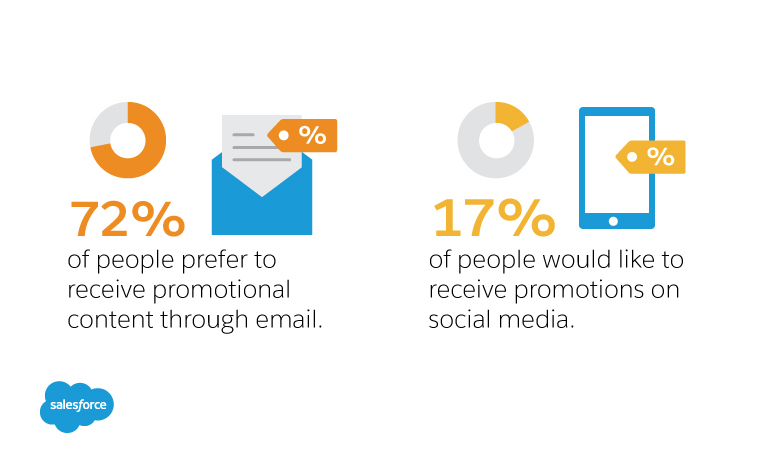 As you grow your email list with fresh, opt-in contacts, you'll have the ability to nurture them with middle-of-the-funnel offers that allow you to convert early-stage leads into sales-ready leads.