Have you ever imagined saving up to 40 hours every month, plus reducing overhead cost and at the same time making more profit?
The possibilities of running a business with automated customer care, sales and marketing processes cannot be over emphasized.
A research from Lenskold group states that 63% of firms outgrow their rivals with sales and marketing automation.
Another research shows that firms that make use of  automation attain greater conversion rates of 53% as well as greater yearly income of 3.1%.
Automation of various aspects of business, keeps increasing as the years go, and there is no sign that it is going to slow down.
In fact it is already becoming an integral part of so many businesses presently and it may become critical to organizations' ability to compete and survive in the years ahead. This forecast is not far from the truth.
Business automation opens up a vast array of opportunities. It can supply even more leads, conversions, as well as sales with much less effort. 
While there's no question that automation can offer services a great deal of benefits, lots of marketing professionals and businesses are still urging between two opinions especially small businesses without the technological proficiency or the sufficient budget to explore its amazing potentials.
How then can automation be used to double sales? that is the big question.
Let's dive in to see.
1. ChatBots.
With the innovation of modern technology, businesses no longer have to struggle to have a responsive customer service.
There  are various chatbots available from those that help you respond to your social media page visitors and the ones that help respond to your website visitors while you are away.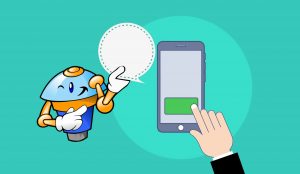 Today, chatbots are extensively made use of by brands like (Spotify, Nike and MacDonald's) to assist in managing clients, responding to customers and displaying offers. This is due to the fact that these AI-driven aides can handle customer support inquiries.
Chatbots boost customer experience as it helps to take care of basic issues, before the virtual assistants and customer service representatives take over.
At some times, the bots can answer all client questions without the help of human agent.  
2. Marketing Software
A lot of marketing software are now available to help you build customized workflows that assist in managing your leads and nurturing them till they are converted.  
They are very specialized expert systems that help you with:
The majority of businesses invest hours making up once a week e-mails to clients.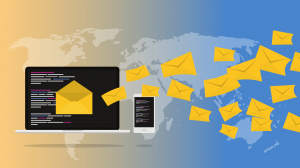 The issue with this manual process or continuous making of emails is that it is time consuming. It could eat up the precious time, you would put into other demanding aspects of your business.
But with the array of marketing software, you can automatically trigger specific email sequences based on tags and client actions after preparing the emails.
A lot already have templates, you can adjust. This makes it a whole lot easier.
Fills Up Your Sales Funnel.
The top of the sales funnel is so important, and it takes a good marketing system to achieve sales. 
Lot's of automated marketing systems have been built to help you create a means to attract leads, track them as quickly as they get in the channel, evaluate, and follow up with them, even motivating them to take meaningful actions.
With marketing automation software, potential customers can be grouped according to their peculiar needs.
This segmentation helps you send more individualized emails to each client.
Such personalized and individualized emails increases conversion rate because you are able to address the specific need of each client.
3. Sales Software.
Sales software is an automated software that streamlines and standardizes your sales process by helping you;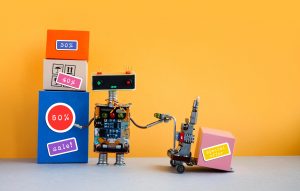 Handle payment  processes.

 
Making payment easy for your clients can help boost your sales so much, as it reduces the double thoughts of making a purchase and the banking hall stress that most people dread.
Get detailed consumer information

 
Sales automation shops every client information in the system. The company can fetch minute information of every client's whenever required. They can get details relating to the acquisition, a consumer has actually made, the factor for their last phone call and so on.
Handle sales related troubles easily.

 
It is not required that a specific sales representative must certainly answer the call whenever clients call.
With sales automation device anybody can answer the call and grab where the last discussion ended, this will certainly conserve the time of the client as the consumer will not be required to discuss the concern once more to a new client agent. 
In this manner you can thrill your clients and also can enhance client service as well as create even more leads.
Meet new consumer assumptions
Among the most significant difficulty businesses encounter is to meet constantly transforming client assumptions. It is necessary that you supply smooth, constant solution to your clients.
Providing ideal solution will certainly assist you to keep old clients and also draw in brand-new clients.
Have an over-all organized business.
Sales automation, grants the sales supervisors straight access to all their customer-related information, sales numbers, consumer problems, each sales agents tasks. This certainly helps to determine success as well as sales profits.
With such real time info available the action takers in the business, everyone will be well organized, the administration will certainly function promptly, thus creating a fully organized business process.
CONCLUSION
Automation helps you get in touch with leads and consumers, meet all their assumptions provide an excellent customer relations management which will thrill your consumers and your organisation will certainly expand tremendously.
In addition, it will reduce the pressure in settling client concerns at the rate of light. It aids the making of better choices in the business.
Would love to know if you learnt a thing or two.
Do leave a comment!