Are you a business owner who wants to make the best out of digital marketing? Do you want to know the methods and best strategies to adopt?
In this guide, I will examine what digital marketing is, what the various digital marketing channels are, what a digital marketing strategy is and also clear out some misconceptions about digital marketing and its role in the Internet world.
Overview:
What is digital marketing?

Digital marketing channels

What do we mean by a digital marketing strategy?

What is the role of a digital marketing manager?

Digital marketing misconceptions

Key Learning
Digital marketing definition
What is digital marketing? Digital marketing is a broad term that encapsulates all advertising and marketing channels and methods you can utilize to promote product and services on the internet but also on electronic devices such as TVs, mobile phones and electronic billboards.
The primary distinction between digital marketing and traditional marketing is that digital marketing campaigns are performed solely via digital channels and this gives marketers more control, tools and data to analyze the effectiveness of a campaign.
Digital marketing channels
Digital marketing has a number of channels and these can be divided into online marketing channels and offline marketing channels.
The primary distinction between both is that internet marketing networks are based solely online while offline marketing channels have to do with digital devices which are not necessarily connected to the Net.
Online Marketing Channels
Website Marketing
Search Engine Optimization
Pay-Per-Click Advertising
Content Marketing
Email Marketing
Social Media Marketing
Affiliate Marketing
Inbound Marketing
Mobile Marketing
Video Marketing
Website Marketing
A website is the centerpiece of all digital marketing campaigns. On its own is a really powerful channel yet it's also the medium to execute most of the other online marketing campaigns.
Your website needs to represent your brand, product or services in the most effective possible way. It ought to be fast, mobile friendly as well as easy to use.
When you have a website your next step is to come up with a digital marketing strategy and promote your website and content with the objective of getting more traffic as well as customers.
Search Engine Optimization (SEO).
SEO is the process of optimizing your website for search engines.
The primary goal of Search Engine Optimization is to help a site rank higher in the search engine result and also get organic (cost-free) web traffic from search engines.
Search Engine Optimization has a number of sub-processes. The primary ones are:
Technical Search Engine Optimization.
Off-Page Search Engine Optimization.
Pay-Per-Click (PPC) Advertising. 
Pay Per Click advertising and gives you theability to get to internet users on a number of networks via paid advertisements.
You can set up Pay Per Click campaigns on Google, Bing, Linkedin, Twitter, Pinterest or Facebook and also show your advertisements to individuals looking for terms related to your products or services.
Pay Per Click campaigns can segment users based on their demographic characteristics (age, gender etc) and even their particular rate interests or location.
Every time a user clicks on your ads, you pay a charge to the provider (that's how the term pay per click is derived).
One of the most preferred Pay Per Click platforms are Google Ads and Facebook.
PPC Campaigns and Search Engine Optimization comprise what is referred to as Internet Search Engine Marketing (SEM).
Content Marketing 
Content marketing is all about the content. The digital space is a big collection of content in various forms like text, photos, audio and also video.
The objective of a content marketing campaign is to get to prospective clients via the use of content.
Content is typically published on a website and after that promoted via social networks, email marketing, SEO or even PPC campaigns.
The difference between having a blog versus running a content marketing campaign is that the later has precise goals regarding what content to release when to publish it, who to target, as well as how to keep track of the effectiveness of your content campaigns.
The major tools of content marketing are:
Blog.
eBooks.
Online Courses.
Infographics.
Podcasts.
Webinars.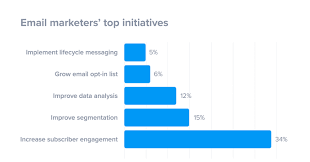 email marketing
Email Marketing 
In spite of the increased use of social networks, email marketing is still one of the most effective digital marketing channels.
Many people confuse e-mail marketing with the numerous spam e-mail messages all of us get per day, however, that's not what email marketing is all about.
Email marketing is the medium to get in touch with your prospective clients or people interested in your brand and this entails that these people wish to hear from you and you are not hijacking their inbox.
As a matter of fact, many successful online businesses and marketing professionals use of all other digital marketing channels to add leads to their e-mail lists and then through email marketing they create a number of funnels to turn those leads into clients.
Social Media Marketing
Social media marketing has to do with reaching people in the various social media platforms either with content marketing campaigns (postings), paid ads or both.
The main objective of a social media marketing campaign is brand awareness and also developing social trust but as you go deeper into social networks marketing, you can use it to get leads or even as a direct sales channel.
For example Facebook. A Facebook sales channel consists of 3 significant steps.
The top of the funnel is awareness
This is the phase where you can use Facebook ads to present your brand to Facebook users.
Your objective at this stage is to get your advertisement in front of as many people as possible and gain new followers.
The second step is consideration
At this phase, your objective is to get people (that showed an interest in your brand) and pass them through the middle of the funnel and get them to see your website, engage with your page, install your app, send you a message, and so on.
The third step is conversion
This is the last step where you try to persuade individuals that enter your funnel to convert. A conversion can be anything that has value for your business like a sale of a product or services or a visit to your shop.
Affiliate Marketing
Affiliate marketing is one of the earliest kinds of marketing that has grown considerably with the rise of Internet usage.
Basically, with affiliate marketing, you promote other peoples' products and you get a commission whenever you make a sale or introduce a lead.
Several well-known companies like Amazon have affiliate programs that pay out millions of dollars each month to websites that sell their products.
When designing your digital marketing strategy, you must include affiliate marketing as a means to get people involved with your brand and sell your products for a commission.
To put it simply, when you have a product or services to promote online, you should consider setting up an affiliate program where people can subscribe and find resources and material they can use to promote your products on the net.
They will get a commission as a reward yet the benefits for you as the service provider are a lot more.
Your affiliates can not only drive even more sales but they can end up being the most effective representatives of your brand and positively influence other people to get or connect with your business.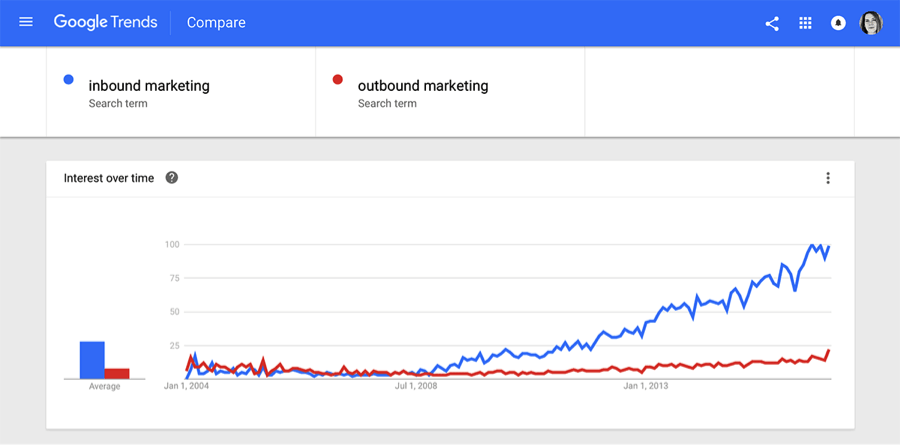 Inbound Marketing
Inbound Marketing
Inbound marketing is an additional elegant term that describes just how you can utilize various digital marketing channels to reach new customers mostly via the process of content creation and how to 'push' them through a channel till they convert.
The major aspects of inbound marketing are: content, attention, engagement, trust and satisfaction.
All these elements have a single objective: to aid businesses to connect with their potential clients and also establish a channel by bi-directional communication with them that will lead to more sales.
All digital marketing channels have similar sales funnels. What varies oftentimes is the terminology used to define each phase of the funnel.
Generally, a digital sales funnel has 3 primary objectives: getting people to discover your brand, to get them to engage with your brand (either via your website or app), and to get them to convert.
Mobile Marketing
Mobile marketing refers to the process of reaching customers in the various mobile application stores such as Google Play, Apple app store or Amazon store.
These app stores have countless apps and millions of users daily.
With mobile marketing you can advertise your applications either with paid advertising or with other methods (cross-app promotions etc.), to ensure that they can be seen and installed by more users.
Video Marketing
Video marketing is something relatively new but lately, it has actually ended up being so popular that you simply cannot ignore it.
YouTube has become the second most popular search engine and a lot of users are turning on YouTube before they make a buying decision, to learn something or simply to relax.
YouTube is simply one of the mediums you can execute Video marketing.
There are a lot of other platforms like Facebook Videos, Instagram, to use to run a video marketing campaign.
The most effective means to capitalize on video is to integrate them in your SEO, content marketing and social media marketing campaigns.
Running independent video campaigns can be expensive and does not always create a positive return on investment, however, when a video is used as part of your other campaigns, the ROI is justified.
What is a digital marketing strategy?
A digital marketing strategy is an in-depth plan on how you can use the various digital marketing networks to attain your business goals.
When you design a digital marketing strategy you need to consider which channels to use, the resources (people, time and money) to designate to each network and what to expect in terms of results.
A usual mistake made by many digital marketing managers or small business owners is that they try to execute everything at once and at the end of the day they get no results.
Either because they do not have the necessary expertise to run digital marketing campaigns or due to the fact that they end up investing their budgets on networks that are not suitable for their enterprise.
Example of A Digital Advertising Strategy
Although every digital marketing strategy is unique and also based on the specific demands and objectives of a business yet you can read below outlines to help you understand how all marketing channels can work towards a common goal.
Step 1: Website– The primary step is to create a website that is fast and mobile friendly. The website must have several landing pages (or sales pages) to present the firm as well as its products.
Step 2: Search Engine Optimization– The next step is to carry out an SEO Audit and determine which areas need to be optimized for Search Engine Optimization. Technical SEO should be dealt with first, then On-Page SEO and last Off-Page SEO.
Step 3: Content Marketing– Based on the results of thorough keyword research and findings for the Search Engine Optimization Audit, you should create a content marketing plan that will include:
What sort of content to create for the website (texts and videos).
When to publish it (publishing calendar).
How to promote it (can include social media channels, e-mail as well as PPC campaigns).
Step 4: Social Media Marketing– Use all social media advertising and marketing campaigns to promote brand awareness and sales.
Identify which social media channels are suitable for marketing your organisation (based on consumer profiling) and also create a timetable for releasing contents on those networks.
At the same time, start creating listings of influencers and other individuals that are very likely to be interested in your products or share your content on social media.
Step 5: Email  Marketing– Start developing an e-mail listing utilizing several Call To Action areas on your website as well as social media channels.
Your preliminary objective is to get people to subscribe for your e-newsletter or register to download free material or register for free trials.
Create several email marketing funnels to get to 'push' your subscribers from the awareness phase to the conversion phase.
Step 6: Pay-Per-Click Marketing– Alongside the above activities set-up an AdWords Campaign to target individuals searching for product related keywords on Google and remarketing campaigns on Facebook to go after users that visited your website but did not convert.
Step 7: Video Clip Marketing– Part of step 3 above is to identify for which topics/ keywords you can create video content. Publish your videos on a dedicated YouTube channel, on Facebook, Instagram and other platforms you are targeting in your campaigns. For each and every video create an article on your website and embed the video with the text content.
Step 8: Mobile Marketing– Consider developing a mobile app which users can download from App Stores that will include your most current news as well as ways for people to access your courses through your app.

Google Analytics
Step 9: Measure and Analyze the results– Ensure that you have Google analytics installed and configured correctly and that you can accurately measure the effectiveness of the above campaigns.
Develop an excel sheet and add for each and every campaign details about the costs, number of visits, number of conversions, people reached etc
The above it's just a summary of what your digital marketing strategy ought to consist of.
If you are a small business with small resources then it's normal that you won't have the ability to execute the whole strategy from the very beginning.
What you need to do is to follow a step-by-step approach beginning with your website, SEO and content marketing.
As soon as you manage to have these in place for a number of months, you will gradually experience an increase in website traffic and revenue and then you can add the other tools to the mix.
What is the role of a digital marketing manager?
The duty of a digital marketing manager is to develop a well-defined marketing strategy. It's his duty to choose which channels to make use of, where to allocate the budget and in what order.
The DMM has also the role to oversee the job of the other managers and also make sure that everybody is working towards of the exact same goals.
A typical 'digital marketing team' has the following roles:
Digital Marketing Manager
A person with skills and good knowledge related to: SEO. Social Media. Content Marketing. PPC advertising.
Search Engine Optimization Expert is not a digital marketing manager.
A digital marketing manager has a broad understanding of ALL digital marketing channels and not just Search Engine Optimization.
Most successful digital marketing managers are experienced SEO's who have working experience with other marketing channels as well.
C
ontent marketing manager
A content marketing manager is responsible to create and execute the content marketing plan. He is the person to choose what type of content to create and what channels to utilize.
Social media manager.
​

He is responsible for the promotion of an organization through the various social channels.

He works closely with the content marketing manager to push the right content to the right people at the right time.
SEO manager
Depending on the team structure, you may decide to have a dedicated Search Engine Optimization manager that can assist the Digital Marketing for SEO related tasks.
PPC manager
A PPC manager is responsible for running paid campaigns on different platforms, mainly Google Ads, Facebook Ads (including Instagram Ads ) and Bing.
Pay Per Click managers can become certified in Google Ads or Facebook, which is an additional way to prove their qualifications.
Email marketing manager
​The work of an e-mail marketing manager is to make sure that any email leads created with all the various other channels are entered into suitable e-mail funnels that will ultimately lead to conversions.
Sending out a newsletter every now and then is not email marketing.
A proper email marketing campaign turns leads into customers and this is the reason you need to have a dedicated manager to keep an eye on these tasks.
Digital marketing misconceptions
The term 'digital marketing' is fairly new which's why it has come to be typical for individuals to use it even in instances where they mean something different. One of the most usual misconceptions are:
Digital Marketing VS Internet Marketing
Internet marketing is a subset of digital marketing and is not the same thing. Internet marketing or online marketing describes the approaches you can use to run campaigns on the Internet.
The primary components of Web marketing are Search Engine Marketing (which includes SEO and Pay Per Click), Social media marketing, content marketing, e-mail marketing, affiliate marketing.
Mobile marketing and video marketing
Digital marketing is over and above online/ Internet marketing as it includes other digital channels as well.
Digital Marketing VS Social Media Marketing
When you have an active presence in social media, you are basically running social media marketing campaigns and not digital marketing campaigns.
Social media marketing is just one of the components of digital marketing.
To totally experience the advantages of digital marketing, you need to include more digital channels to your plan.
Key Learnings
Digital marketing is all about marketing on the internet and other digital devices.
It's not a single process however it consists of a number of sub-components which you can make use of depending on what you want to achieve.
Not all methods work for all businesses, that's why it's important to come up with a digital marketing strategy that will detail how you will use each process.
A digital marketing manager is the person responsible to monitor all digital marketing activities.
He needs to have broad knowledge on how the internet works so that can decide which marketing activities are more suitable for a given project.
Other typical members of a digital marketing team are: content manager, SEO manager, social media manager, email marketing manager and Pay Per Click manager.
Conclusion
The use of digital marketing in the digital era is quickly trending up.
Not surprisingly, billions of marketing dollars spent on traditional channels is already starting to shift to digital marketing campaigns and this will continue to increase as the Web matures.
Are there still some misconceptions about digital marketing that you would like to be cleared out? I'd like to hear about them in the comments!